Power Flushing
---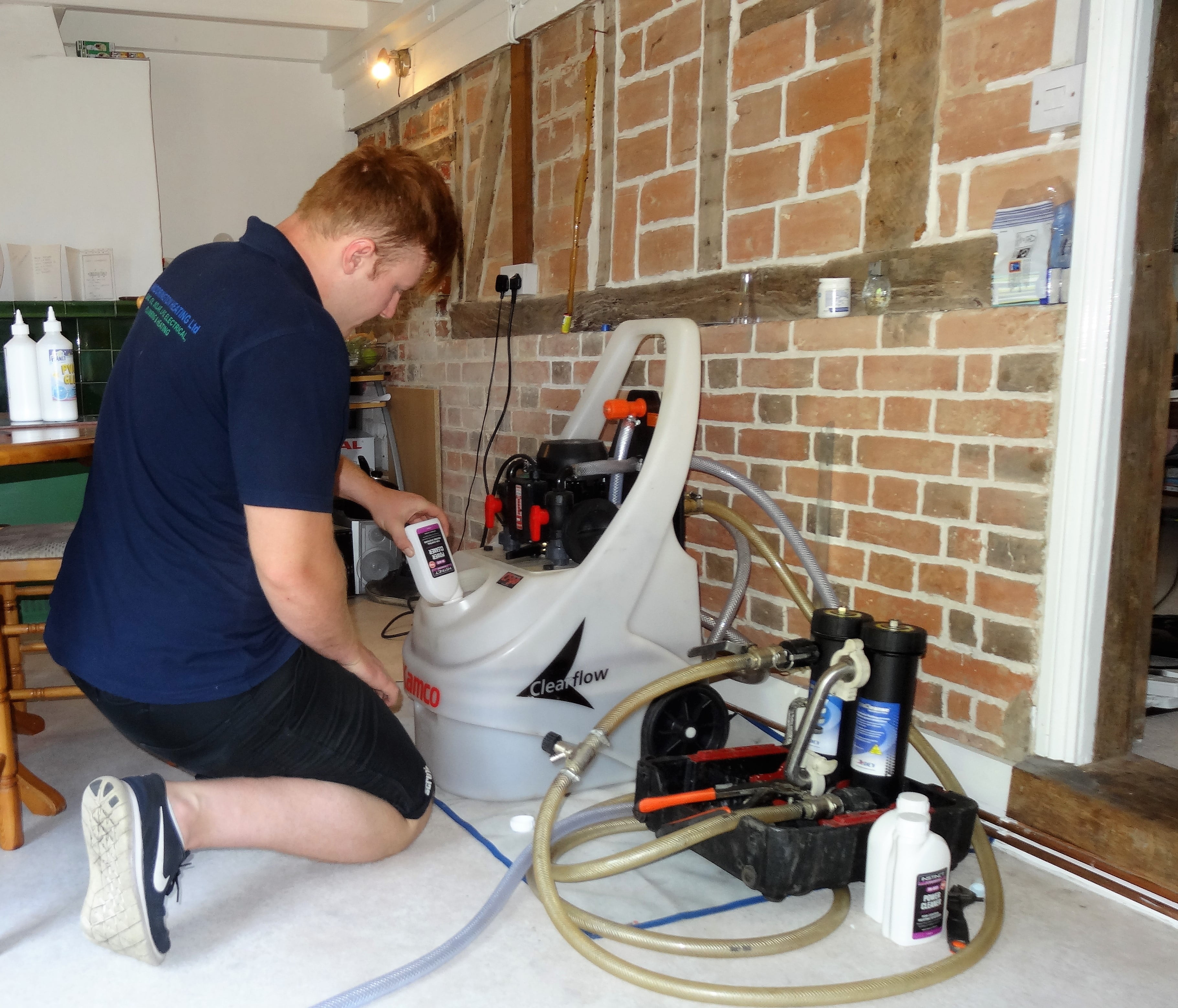 What is a Power Flush?
A Power Flush is a cleansing process which aims to remove deposits of sludge, rust and any other debris from your central heating system. If left, these contaminants can seriously affect the efficiency of a heating system and in severe cases, a Power Flush is the only option available.
Signs that you might need a Power Flush:
Heating system taking longer than usual to heat up
Cold spots in the radiators
Radiators that aren't working
Boiler cutting

in and out as well as

getting hot too quickly
Boiler making kittling noises
Sludge in feed and expansion tank
Discoloured water when bleeding the radiators
Heavy debris when cleaning the heating filter
So how does a Power Flush work?
-Power Flush equipment connects to your central heating and cleans the whole system without having to take off all the radiators.
Power Flush cleaner is added to the system water and starts to loosen the rust.
The heating is turned on and radiator surfaces are checked for cold spots.
Flushing water through

each radiator

and vibrating cold spots allows the sludge to rapidly loosen.
The sludge flows from the radiator and is collected.
Radiators and pipe work are flushed until water samples are clean and pH neutral.
Inhibitor fluid is added at the end of the process to help prevent future build-up of future contamination.
By Power Flushing, you can greatly extend the life of your heating system and will further protect your boiler and radiators from any further damage. If you think your system requires a Power Flush, please give us a call or use our contact page.