Boiler Installs
---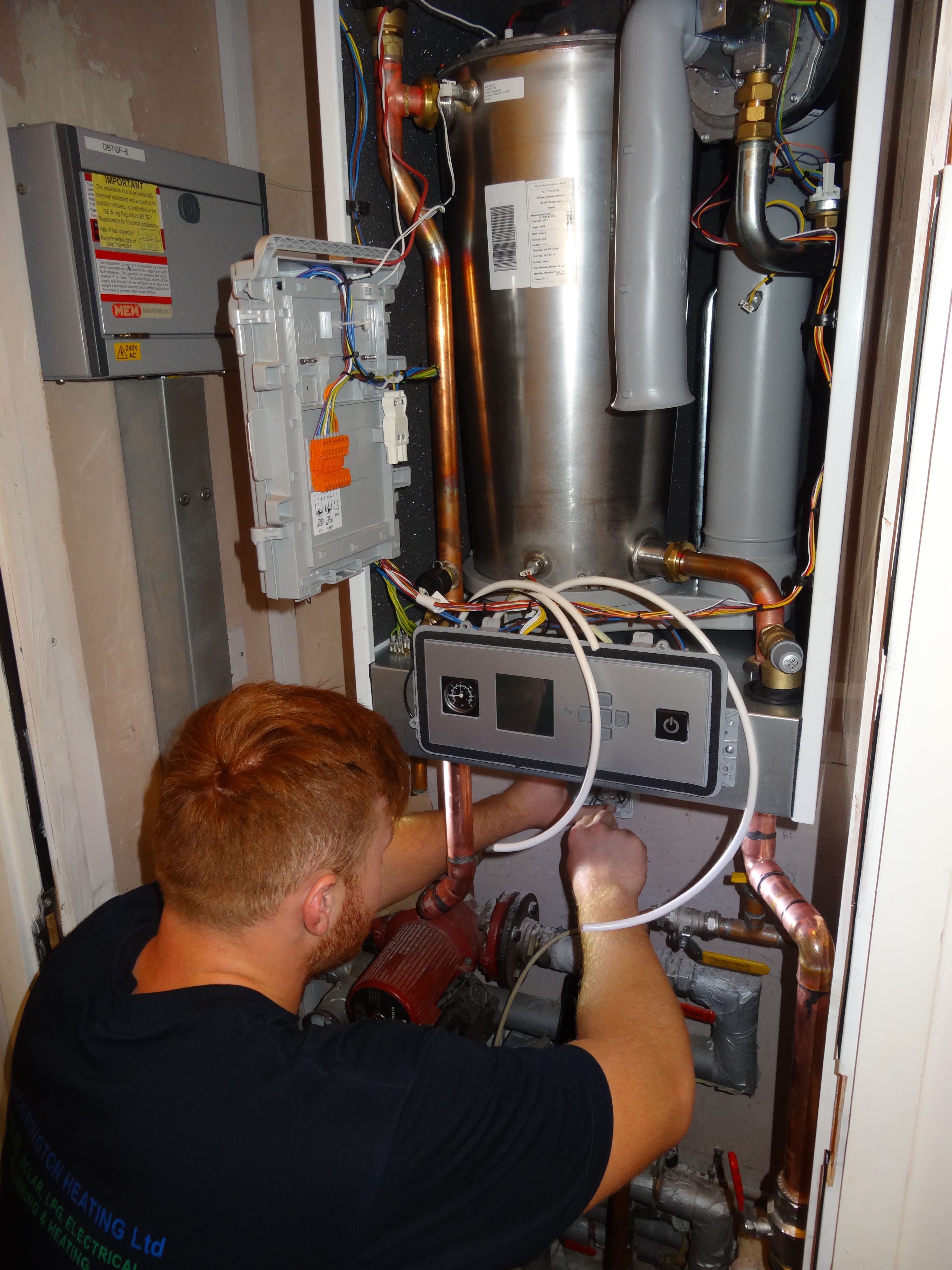 New Boiler Installation :
We provide a full installation service for domestic customers for gas and oil heating, from the smallest installation to a full tailor made heating system, to the highest standards.
If your boiler is over 10 years old it could be costing you more money to keep it running as older boilers tend to waste a lot of energy and can be more harmful to the environment.
Research shows that older boilers convert as little as 60% of the fuel that they use, making for a very inefficient way to heat a home and produce hot water.
If you think your boiler is unpredictable; if you find that you have hot water in the header tank or it is suddenly very loud, it may not mean you need a new boiler, but it is something that an engineer should take a look at. We can then advise on the best solution for you.
We fit all makes of cost-efficient boilers to ensure that our customer's homes have heating and hot water systems that are functionally sound.
We are accredited Vaillant boiler installers and Vaillant provide a free 10 year labour and parts Warranty.
Advisory
It is advised that the Power Flush process is carried out if you plan on connecting a new boiler replacement to an old heating system.
This is because most new boilers are condensing boilers and any contaminants already present in the heating system, can rapidly damage the internal pipe work of the new boiler.
See our Power Flush page for more information.
To discuss the repair or replacement of any element of your central heating system, and for a free no obligation quote please call our friendly team on 01603 663558 or 07541214667.
If you would like us to contact you, use our Contact form to send a message to us.
Our Payment Methods.
All domestic installations, servicing and repair work are carried out on a payment on completion basis. We accept payment via debit card, credit card, paypal, bank transfer, cheque or cash. We do now also have Finance options available.